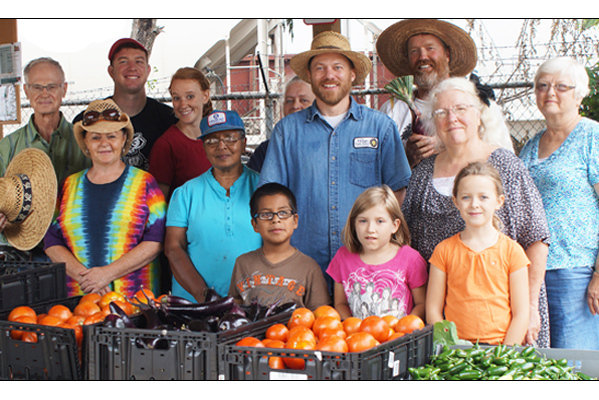 Having the ability to put healthy foods on the table is a struggle for some.  Fresh produce can be expensive and some families are making tough choices with their food budgets.  Your support helps us provide nutritious fruits and vegetables to those who might not otherwise have enough!  As a community, let's GROW together to give people access to healthier foods!
The Hunger Task Force of La Crosse operates the Kane Street Community Garden at the corner of Kane and St. Cloud Streets on the North Side. From mid-March to mid-October, volunteers plant, maintain and harvest a wide variety of fruits and vegetables.  Currently, we have limited hours from October-February.  Our goal is to grow 30,000 pounds of fresh produce annually and distribute it to the community free of charge.
WE NEED YOU!  Volunteers are the key to our success!
Read More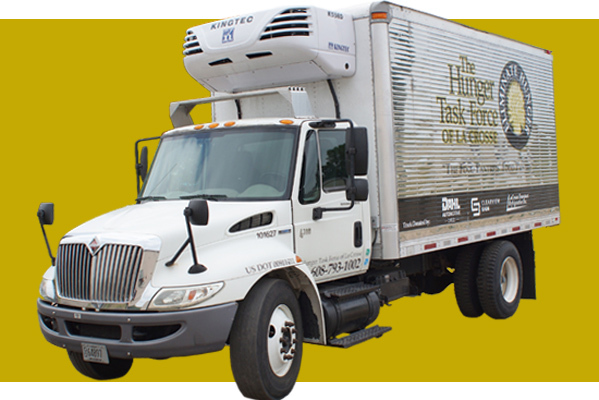 Everyone is entitled to enough food!  The most basic of human needs, food is a right, not a privilege!  We need your help in providing food for the communities we live and work in.
The Hunger Task Force provides a safety net of emergency food to a network of local food pantries and meal programs. We are the only FREE and LOCAL food bank in the La Crosse area and we do not charge a penny for the food we distribute, delivery or network membership.
We offer free food to any food program that provides food free to their clients.  Programs include:  The Salvation Army, New Horizons, Onalaska/Holmen Food Basket, Come For Supper, and many more!
A Food Bank is a large warehouse facility that collects, sorts and equitably distributes all types of food to pantries, shelters, community meal programs and other 501 (c)(3) charitable social service organizations.  The Hunger Task Force coordinates donations from approximately 480 donors and food drives and distributes to over 120 programs in La Crosse, Vernon, Trempealeau, Monroe, Houston, Winona and Allamakee Counties.
Read More
Watch the video "A Food Movement" to learn more about the Hunger Task Force of La Crosse and see the organization's mission in action!


Our Senior Stockbox Program ensures that individuals who are 60 and over with low-income have access to free healthy food each month. This Stockbox program allows eligible seniors to pick up a free box of food each month. Each box contains fresh Wisconsin cheese, grains, fruit juice, and canned milk, fruits, and vegetables. Visit our Get Help page to find out more about this program, or to sign up for your own Stockbox!
*Must be signed up for the program before attending a pick up*
3 possible pick up locations:
Good Shepherd Lutheran Church
4141 Mormon Coulee Road
Third Tuesday of Each Month
10 am – 12 pm
Main Street Public Library
800 Main Street
Last Friday of Each Month
10 am – 12 pm
Trinity Lutheran Church
1010 Sill Street
Last Friday of Each Month
1 pm – 2 pm
Upcoming Events
Menards Food Drive
Donate food at the register for the entire month of March.
La Crosse Area Builder's Home Show
March 26th from 10:00 a.m. -4:00 p.m.
Omni Center, 255 Riders Club Rd, Onalaska WI
Garden Hours
Monday, Thursday 8:00 am – 6:00 pm
Tuesday, Wednesday, Friday 8:00 am – 3:00 pm
Saturday 8:00 am – 1:00 pm.
Kane Street Community Garden
804 Kane Street
Check out our Facebook Event Page for more info
THANK YOU FOR YOUR SUPPORT
                      IN 2021!