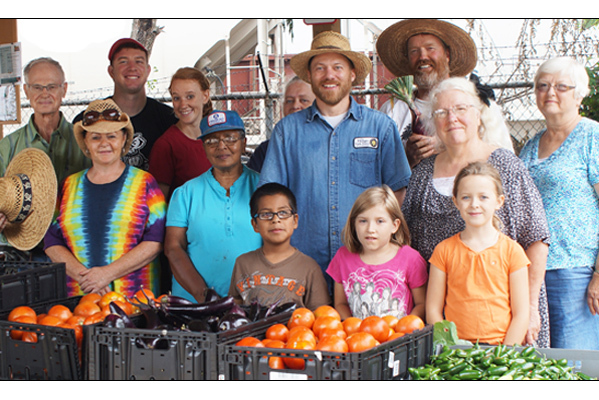 The Hunger Task Force of La Crosse operates the Kane Street Community Garden at the corner of Kane and St. Cloud Streets on the North Side. From mid-March to mid-October, volunteers plant, maintain and harvest a wide variety of fruits and vegetables.  Our goal is to grow 30,000 pounds of fresh produce annually and distribute it to the community free of charge.
Read More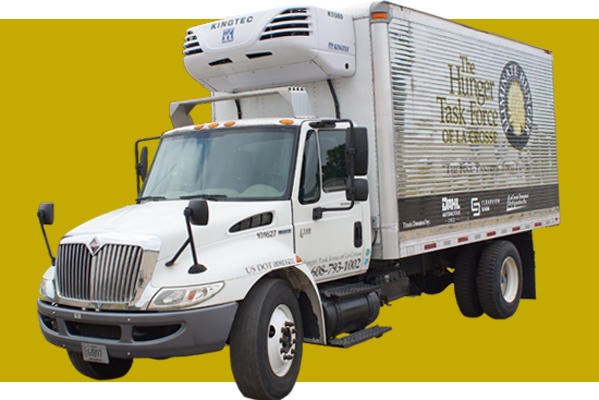 The Hunger Task Force provides a safety net of emergency food to a network of local food pantries and meal programs. We are the only local food bank and we do not charge for food, delivery or network membership.
Food programs we have given free food to include:  WAFER, The Salvation Army, New Horizons, Onalaska/Holmen Food Basket, Come For Supper, and many more!
A Food Bank is a large warehouse facility that collects, sorts and equitably distributes all types of food to pantries, shelters, community meal programs and other 501 (c)(3) charitable social service organizations.  The Hunger Task Force coordinates donations from approximately 480 donors and food drives and distributes to over 88 programs in La Crosse, Vernon, Trempealeau, Monroe, and Winona Counties.
Read More
Watch the video "A Food Movement" to learn more about the Hunger Task Force of La Crosse and see the organization's mission in action!
"I'm Hungry, I'm Hungry, I'm Hungry Too"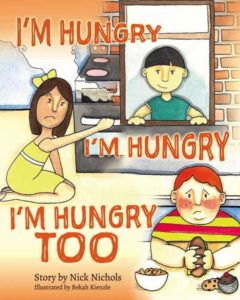 The Hunger Task Force has partnered with local author Nick Nichols to create "I'm Hungry, I'm Hungry, I'm Hungry Too". The book tells the story of three children who suffer from hunger in different ways and their feelings dealing with those hunger issues. This project is also possible with support from the Women's Fund and the Rotary Works Foundation.
Tax-Free Donations
Your free and local food bank-serving 80 meal sites, food pantries, youth programs, and outreach programs.
The Hunger Task Force is your FREE and LOCAL Food Bank.  All donations are tax-free (501C3)
Read more…
Upcoming Events:
Gallery 6 Food Drive
Now-Dec 17th
$1 off for every canned food item donated
JF Brennan Food Drive
Nov 28th-Dec 19th
Hunters for the Hungry
Confused by food labels? Unit price?
Join us for Cooking Matters at the Store with Festival Foods!

Each month, The Hunger Task Force hosts a tour at Festival Foods, Copeland Ave.  Read more…
FoodShare Outreach Program
In a partnership with La Crosse County Human Services and Couleecap, the FoodShare Outreach Program increases access to FoodShare by teaching eligible families how to use ACCESS.
Service Area: La Crosse County
Eligibility: Participants must be income eligible.
Contact Susan Johnson, 608-304-5673