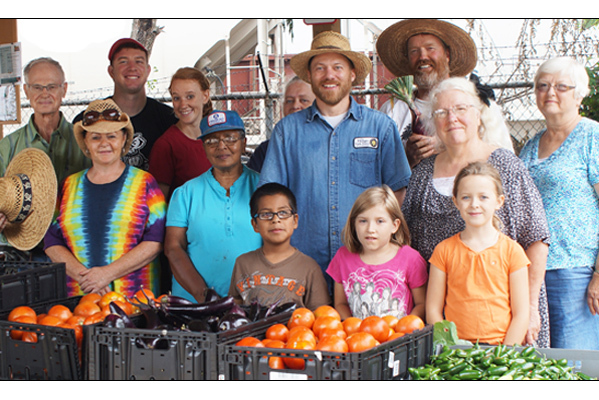 The Hunger Task Force of La Crosse operates the Kane Street Community Garden at the corner of Kane and St. Cloud Streets on the North Side. From mid-March to mid-October, volunteers plant, maintain and harvest a wide variety of fruits and vegetables.
Read More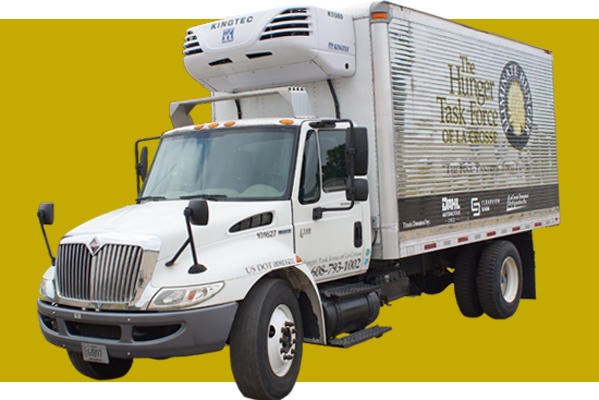 The Hunger Task Force coordinates donations from approximately 480 donors and food drives and distribution to over 80 meal sites and food pantries in La Crosse, Vernon, Trempealeau, and Monroe Counties.
Read More
Watch the video "A Food Movement" to learn more about the Hunger Task Force of La Crosse and see the organization's mission in action.
Tax-Free Donations
Your free and local food bank-serving 74 meal sites, food pantries, youth programs, and outreach programs.
The Hunger Task Force is "The Food Pantries Food Pantry." All donations are tax-free (501C3)
Read more…
Our Mission
The Hunger Task Force works to eliminate hunger by harvesting community resources and being the voice of the hungry.
Upcoming
Souper Bowl Food Drive Jan. 31-Feb. 7
Every canned item donated is a chance to win 2 Packers Tickets!
Family Fest Feb. 28th 10-3pm Lax Center
Rockin' Out Hunger 2016 March 5th
Best Western Riverfront Hotel
With The Remainders & The Executives! $10 advance/$15 door.  For tickets 793-1002
St. Patrick's Parade March 12th Noon
We're collecting canned items along the route!
Scouting for Food March 12th
Area Boy Scout Troops will be collecting canned items around the area.
Need help reading food labels?  Do unit prices confuse you?  Join us for Cooking Matters at the Store with Festival Foods!

Each month, The Hunger Task Force will host a tour at Festival Foods, Copeland Ave.  Families on a budget say that it is difficult to shop healthy when you are stressed with little time and even less money.  This curriculum helps people choose healthier foods with their dollars.   Call 608-793-1002 to sign up!