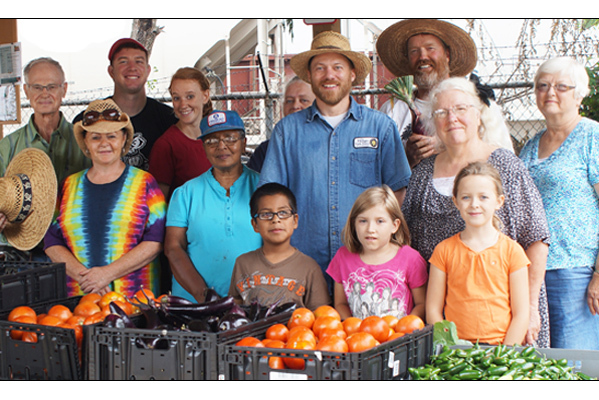 The Hunger Task Force of La Crosse operates the Kane Street Community Garden at the corner of Kane and St. Cloud Streets on the North Side. From mid-March to mid-October, volunteers plant, maintain and harvest a wide variety of fruits and vegetables.
Read More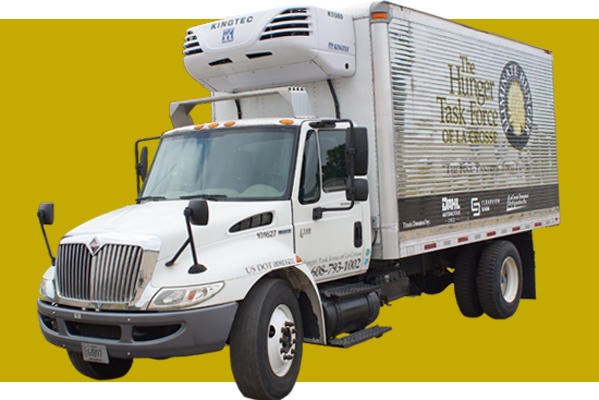 The Hunger Task Force coordinates donations from approximately 480 donors and food drives and distribution to over 80 meal sites and food pantries in La Crosse, Vernon, Trempealeau, and Monroe Counties.
Read More
Watch the video "A Food Movement" to learn more about the Hunger Task Force of La Crosse and see the organization's mission in action.
FoodShare Outreach Program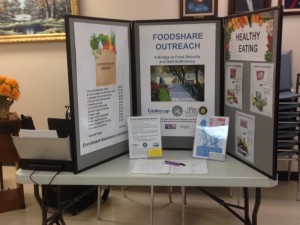 In a partnership with La Crosse County Human Services and Couleecap, the FoodShare Outreach Program increases access to FoodShare for low-income families by teaching eligible families how to use ACCESS, Wisconsin's online application system for food and healthcare benefits.
Service Area: La Crosse County
Eligibility: Participants must be income eligible.
Contact Susan Johnson, 608-304-5673 
Upcoming Events:
Produce Giveaway at the Library
Mondays 3:00 pm-4:30 pm
Story Time at the Garden
Every Wednesday at 1 pm
4H Event at the Garden
July 23rd Noon – 2 pm
Taste of the Garden
Aug. 18th 5-8 pm
Tax-Free Donations
Your free and local food bank-serving 80 meal sites, food pantries, youth programs, and outreach programs.
The Hunger Task Force is your FREE and LOCAL Food Bank.  All donations are tax-free (501C3)
Read more…
Need help reading food labels? Confused by unit price?
Join us for Cooking Matters at the Store with Festival Foods!

Each month, The Hunger Task Force will host a tour at Festival Foods, Copeland Ave.  Families on a budget say that it is difficult to shop healthy when you are stressed with little time and even less money.  This curriculum helps people choose healthier foods with their dollars.   Call 608-793-1002 to sign up!